3 Rows Maize/Corn Combine Harvester With Peeling Function
4YZP-3A Self-propelled Corn Combine Harvester can complete picks the ear, convey the ear , collet the ear, the straw stalk smashing work and it is self-propelled. It has advantages of compact structure , easy operation and flexible, broad vision and so on.
The way of picks ear is plate type .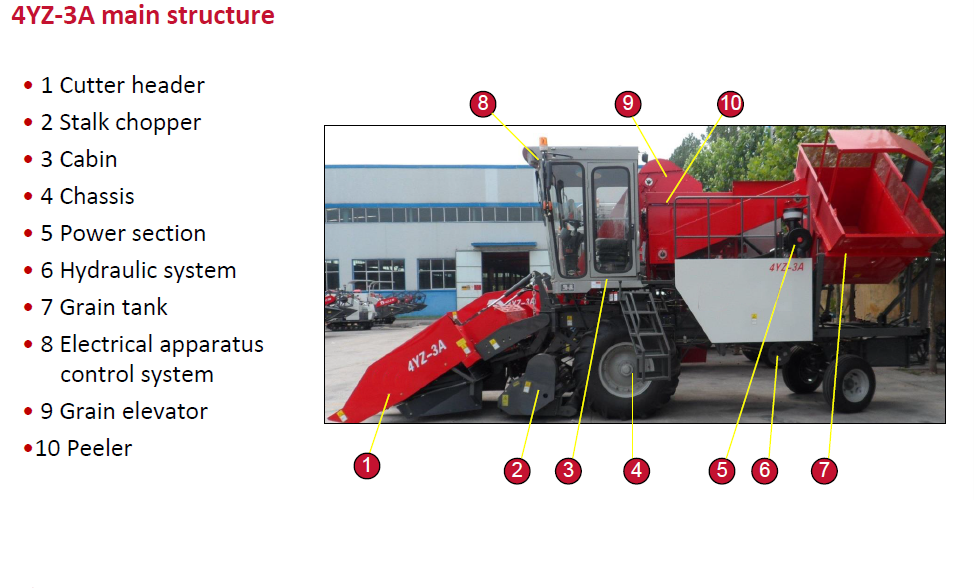 1.Brife Intruduction of our corn combine harvester:
1. Self-propelled machine, hydraulic step-less speed adjustment
2. Cutter bar hydraulic control lifting, good suitability of height and row spacing
3. Huge grain tank, hydraulic control turning, high efficiency and save time
4. Compact structure, advantages of agility, lower loss and impurities
5. Stalk cutting back to the field meets customer's requirements
6. Equipped with reversing radar, improve the driving safety
2.Parameters of our corn combine harvester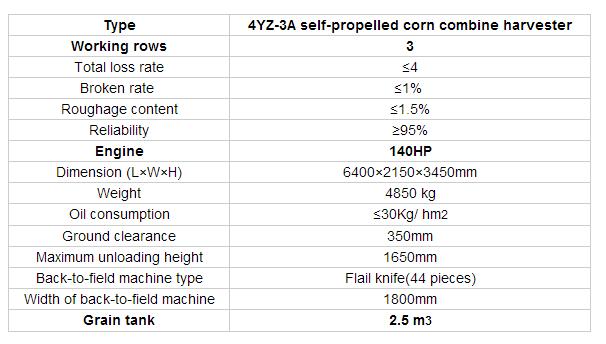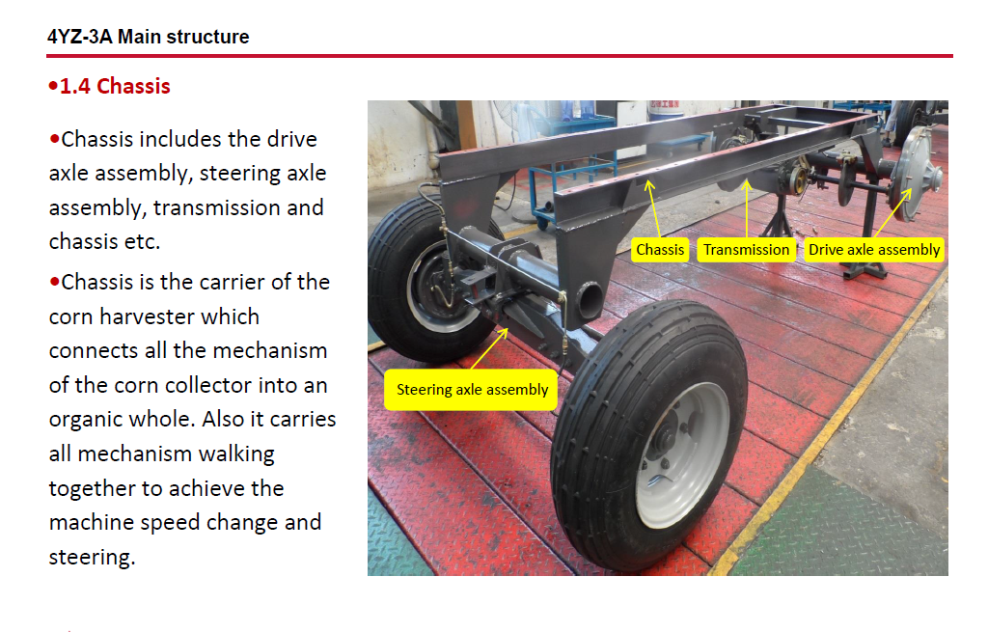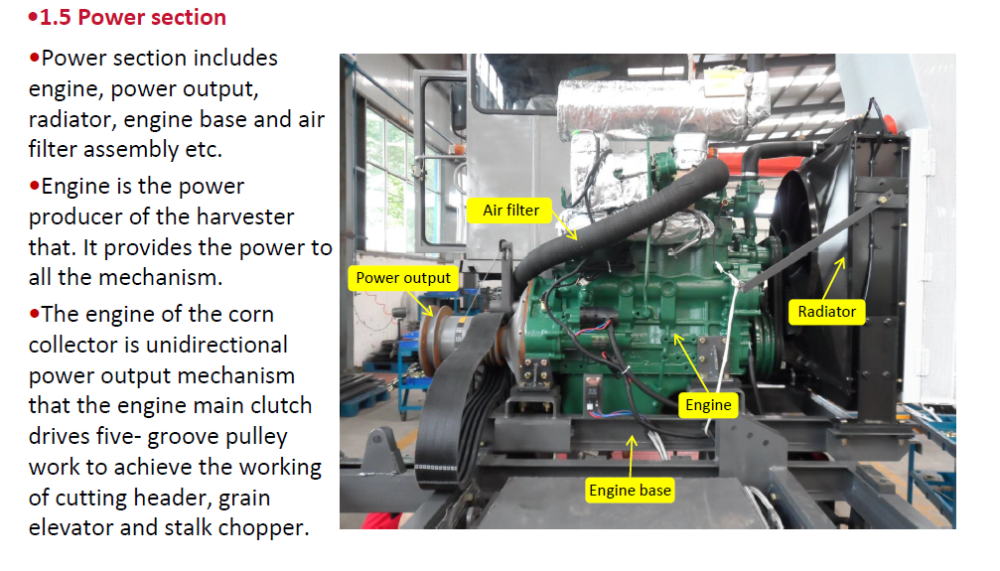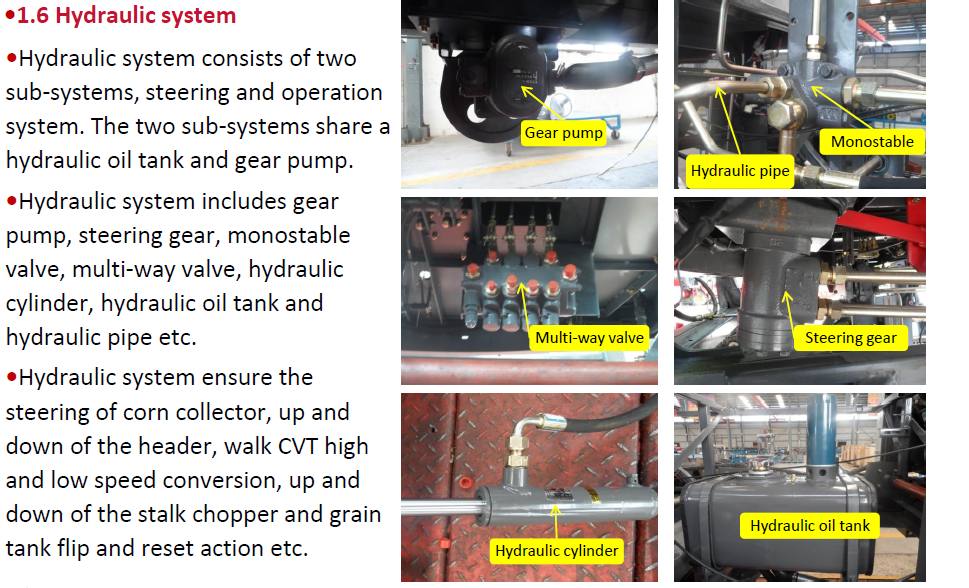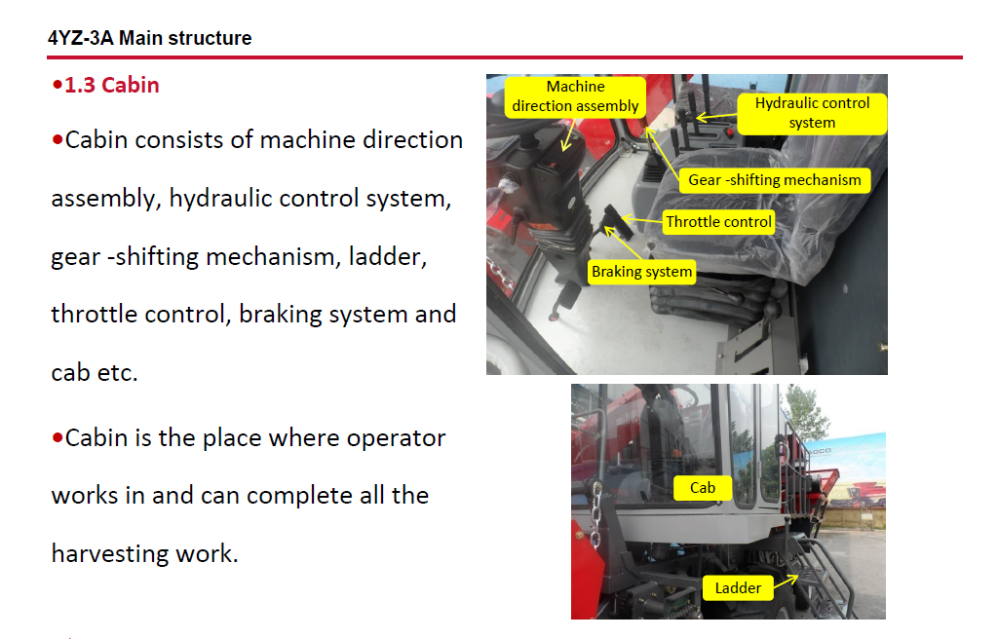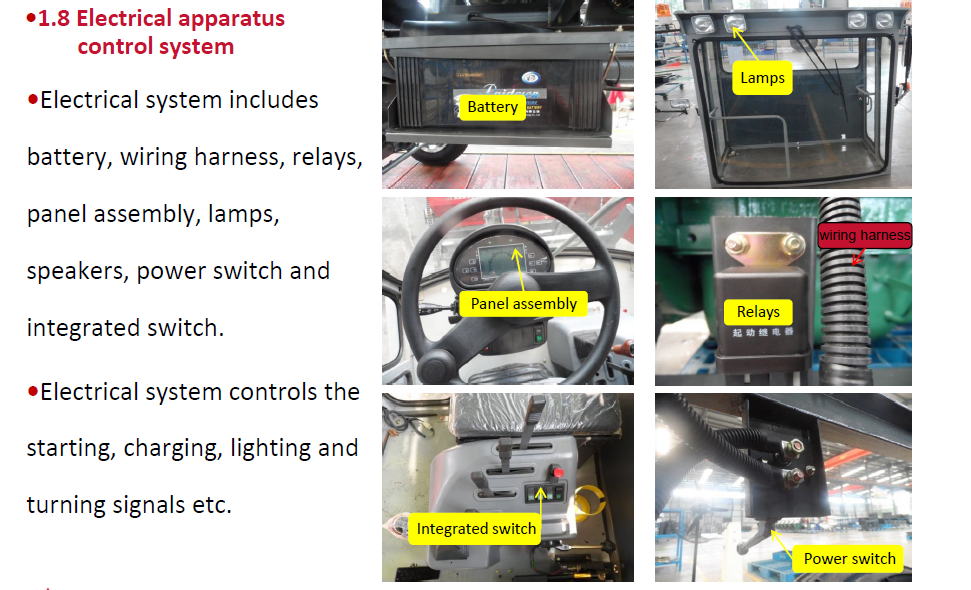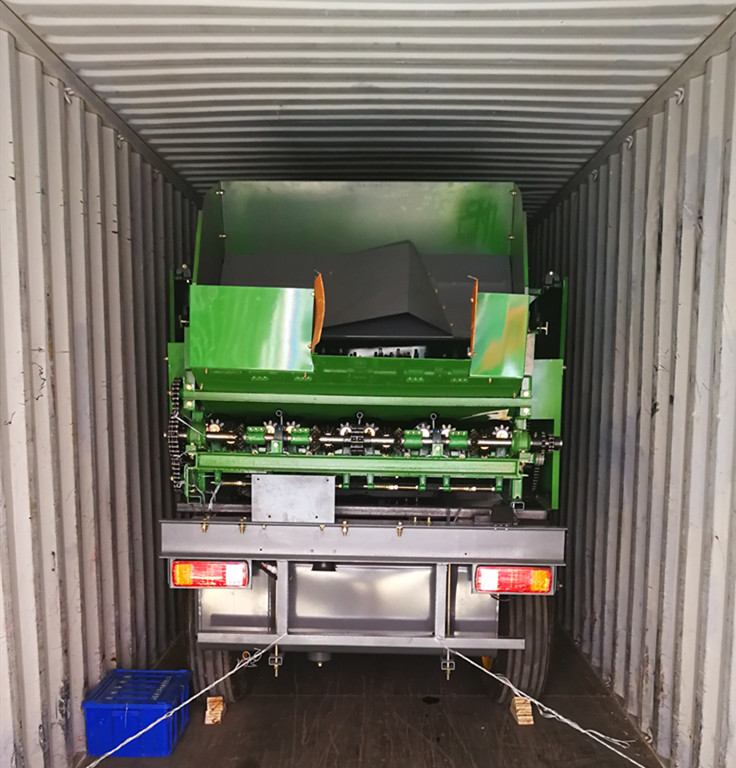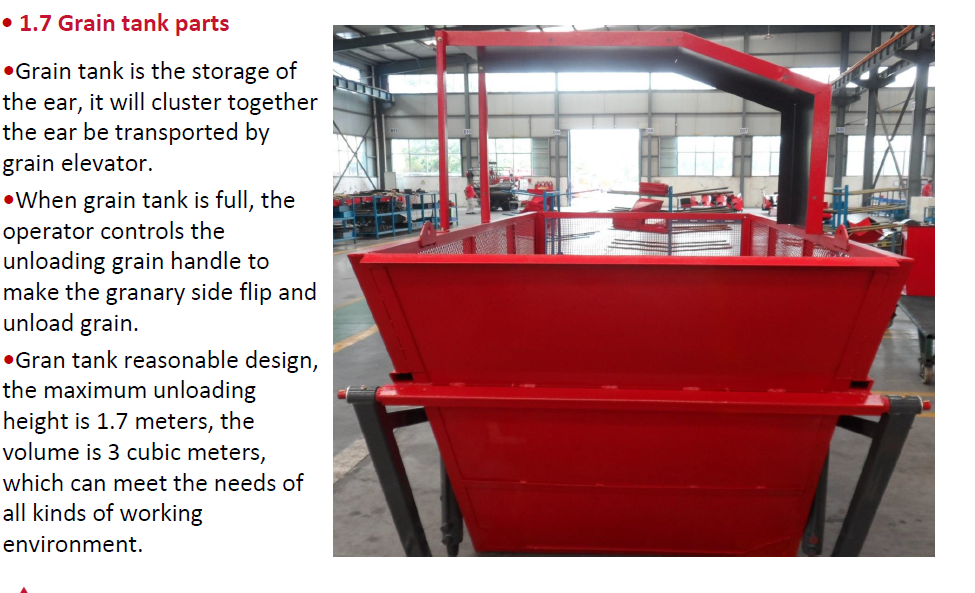 Repairing of corn combine harvester after using
Corn harvester should be examination, repair and maintenance after harvesting, and exclude existing failure and hidden trouble. Replace badly damaged parts, tighten loose bolts, supplement missing parts and comprehensive maintenance according to the inspection status. Individual important part should detailed examination and repair after dividing, adjustment harvest machine into basic working state, for harvesting soon in next season.
Testing Running Inspection
--Harvesting operation ended, cleaning sundry on the machine appearance, run the empty car, see engine, main clutch, transfer case, stem &stubble breaking land-returning machine, pick spike parts, fan blades, auger blade related parts if have scraping phenomenon.
--See shift, brake and clutch, hydraulic elevator if has blocking phenomenon or abnormal phenomenon.
--See meter reflects whether sensitive, the electrical lines whether there is broken, breakers, short circuit .
--See hydraulic pipe, valve whether have leakage.
--See engine base, main clutch shell, tires, second chopped dynamic set blade, cistern fluctuation water hose, cistern, steering cylinders, etc. Parts whether firmly reliable.
--See each place lubrication condition if good and temperature condition.
--See the stem &stubble breaking land-returning machine knife damage, loss, damage, and so on.
According to the inspection, adjustment machine into the best working state according to safety norms and technical requirements carefully .

GOOD SERVICE AlWAYS WORTH TRUSTING !

E-mail: yanyuqiang1216@163.com

Tel&Whatsapp: +8615095208459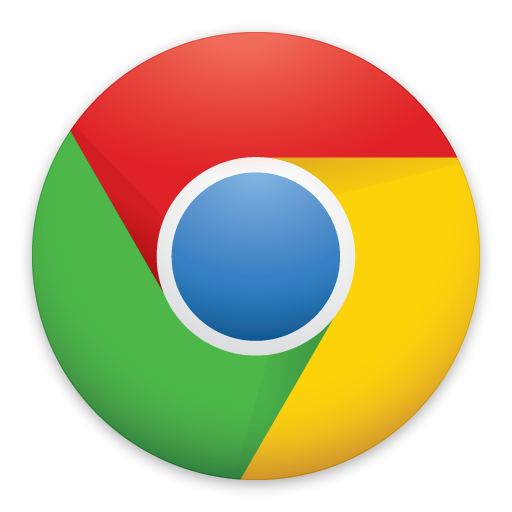 www.gaagr.com